Are you tired of the traditional 9-to-5 job or looking for more flexibility and freedom in your career? 
Starting a freelance career might be the perfect solution for you. 
Freelancing offers the opportunity to work on your own terms, choose your clients, and have control over your time and projects. 
Here, we will guide you through the essential steps to kickstart your freelance career and explain why learning from CodemanBD can be your key to success.
Step 1: Identify Your Skills and Niche
The first step in starting your freelance career is to identify your skills and determine your niche 
Some
Freelancing courses in Bangladesh
are explained below:
1. Elementor:
Elementor is a powerful tool for freelancers specializing in web design and development. 
With its drag-and-drop interface and extensive customization options, freelancers can create stunning websites for clients without coding knowledge.
2. Shopify:
Freelancers can leverage Shopify to build e-commerce stores for their clients. 
Shopify provides a user-friendly platform with customizable themes and a range of features for seamless online selling.
3. Ethical Hacking: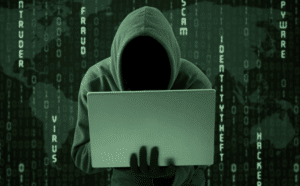 Freelancers with ethical hacking skills can offer cybersecurity services to clients. 
By identifying vulnerabilities in systems and networks, they help businesses strengthen their security and protect sensitive data.
4. WordPress:
WordPress is a popular CMS that freelancers can use to create professional client websites. 
It's versatility and vast plugin ecosystem make it a go-to choice for freelancers in web development.

5. Graphic Design:
Freelance graphic designers can provide visually appealing designs for branding, marketing materials, and websites, helping businesses stand out and communicate effectively with their target audience.
6. SEO:
Freelancers with SEO expertise can optimize websites to improve search engine rankings, drive organic traffic, and boost online visibility for clients, ensuring their online presence reaches the right audience.
7. Digital Marketing:
Freelancers skilled in digital marketing can assist businesses in creating effective online marketing strategies, managing social media campaigns, crafting engaging content, and implementing email marketing to reach and engage their target audience.

8. Lead Generation:
Freelancers specializing in lead generation help businesses identify and attract potential customers, optimize landing pages, implement lead capture forms, and develop effective strategies to generate quality leads for their clients.
And many more. 
By enrolling in these courses, freelancers in Bangladesh can acquire industry-relevant skills, stay updated with the latest trends and technologies, and enhance their marketability. 
Choose a niche that aligns with your skills and passions, as it will make it easier to market yourself and attract clients.
Step 2: Build Your Portfolio
Building a strong portfolio is essential for freelancers as it showcases your skills, experience, and previous work to potential clients.
Here are some pointers to help you create a strong portfolio:
1. Select your best work:
Choose a selection of your best and most relevant work to showcase in your portfolio. 
Aim for quality over quantity. 
Highlight projects that demonstrate your expertise and align with the type of work you want to attract.
2. Variety and specialization:

While it's important to have a specific niche or specialization, try to include a variety of projects that showcase different skills and styles within that niche. 
This shows your versatility and ability to handle diverse projects.
3. Show real client work:

If possible, include examples of projects you have completed for actual clients.
Real-world examples carry more weight and demonstrate your ability to deliver results.
4. Include case studies or descriptions:
For each project, provide context and details about your role, objectives, challenges faced, and the solutions you implemented.
Explain how your work positively impacted the client's business or project.
5. Keep it visually appealing:
Design your portfolio in a visually appealing and organized manner.
Showcase your work using top-notch samples, videos, or photographs.
Pay attention to the layout, typography, and overall aesthetic to create a professional impression.
6. Update regularly:
As you complete new projects, update your portfolio to reflect your latest work.
Remove outdated or weaker pieces to maintain a strong and relevant showcase.
7. Seek testimonials and reviews:
Request feedback and testimonials from satisfied clients to include in your portfolio.
Positive reviews and endorsements can significantly boost your credibility and trustworthiness.
8. Create a professional website:
Consider building a dedicated website for your portfolio.
It provides a centralized platform to showcase your work and gives a more professional impression to potential clients.
9. Be concise and clear:
Ensure that your portfolio clearly communicates your skills, expertise, and the value you can bring to clients.
Keep descriptions concise, highlighting key information that potential clients may be interested in.
So, Start by creating samples of your work that highlight your abilities and expertise. 
If you don't have any previous client work, consider creating your own projects or volunteering to gain experience. 
Develop a professional website or online portfolio where you can showcase your best work and provide information about your services.
Step 3: Define Your Target Market
Identifying your target market is crucial for effectively marketing your freelance services.
Determine who your ideal clients are based on industry, size, location, or any other relevant criteria.

You can better target your marketing efforts and find the correct audience by having a clear understanding of your target market.
Step 4: Set Your Rates and Financial Goals
Decide on your pricing structure and set your rates based on your skills, experience, and market demand.

Research industry standards and consider factors such as your expertise and the value you provide to clients.

Additionally, set financial goals for your freelance career, whether it's earning a specific income per month or saving a certain amount for future investments.
Step 5: Create a Marketing Strategy
To draw clients and expand your freelance business, marketing is crucial.
Create a thorough marketing plan that incorporates both online and offline strategies.

Utilize social media platforms, create a professional LinkedIn profile, network with industry professionals, attend relevant events, and explore digital advertising opportunities.
Consistently promote your services and showcase your expertise to reach a wider audience.
Step 6: Establish a Professional Online Presence
In today's digital age, having a strong online presence is vital for freelancers. 
Create professional profiles on freelancing platforms, such as Upwork or Fiverr, where you can find clients and showcase your skills. 
Additionally, maintain an active presence on social media platforms relevant to your niche to connect with potential clients and share valuable content.
Why Learn from CodemanBD?
When it comes to learning the skills and strategies needed to succeed in the freelance industry, 
CodemanBD has been awarded the best e-learning platform in 2022. 
Here's why you should consider learning from CodemanBD:
1. Comprehensive Courses
CodemanBD offers a wide range of comprehensive courses that cover various aspects of freelancing. 
From web development and graphic design to digital marketing and content writing, their courses are designed to equip you with the skills needed to thrive in your freelance career.
2. Experienced Instructors
The courses at CodemanBD are taught by experienced instructors with hands-on industry experience. 
Their expertise and guidance will provide valuable insights and practical knowledge to succeed in your freelance journey.
3. Practical Approach
CodemanBD focuses on a practical approach to learning, emphasizing real-world applications of the skills you acquire. 
This approach enables you to immediately apply what you learn and build a solid foundation for your freelance career.
4. Supportive Community
Joining CodemanBD means becoming part of a supportive community of like-minded individuals. 
Interact with fellow freelancers, share experiences, and learn from each other.
The community aspect of CodemanBD fosters collaboration and networking opportunities that can benefit your freelance career.
5. Job Placement Assistance
CodemanBD goes beyond just providing courses. 
They also offer job placement assistance to help you find freelance opportunities. 
Their network of industry connections can open doors to potential clients and projects, giving you a head start in your freelance career.
Embarking on a freelance career can be a rewarding and fulfilling journey. 
By following the steps outlined in this guide and learning from reputable platforms like CodemanBD, you can set yourself up for success. 
Remember,
Freelancing requires dedication, continuous learning, and perseverance. 
With the right skills and knowledge, you can achieve your goals and enjoy the freedom and flexibility that comes with being a successful freelancer.